After a recent trip to Jamba Juice for a delicious smoothie, one of my fellow Munchers order something not on the menu- "White Gummy Bear". Totally confused by their order, I quickly tasted the new smoothie. It was amazing. And believe or not, this is not the only Jamba Juice secret smoothie.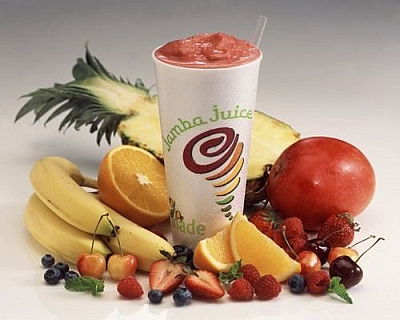 Other hidden flavors include:
White Gummy Bear (with possible other colored- Blue, Red, Chocolate and etc)
Strawberry Shortcake
PB+J
Pink Starburst
Fruity Pebbles
Push-Up Pop
Apple Pie
Now and Later
Sourpatch Kids
Raspberry Dreamin'
Pineapple Dreamin'
Bluetopia
Skittles
Possible More…
You won't find these on their website, and not every Jamba Juice has these underground flavors available. Ask your local Jamba Juice for their hidden creations! I will, because I've Got Munchies!