This show is bound to be simply hilarious! A new show from the mind of Jenneral Assembly at the Peoples Improv Theater, this is one NOT to miss, filled with some of our favorite comedians (some you've seen on I've Got Munchies).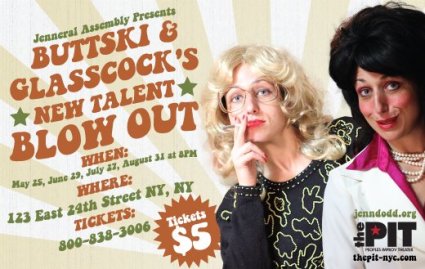 Here's the deets!
Who: Jenneral Assembly and her clan of oddball character comedians
Where: Downstairs The Peoples Improv Theater (The Pit) 123 East 24th St. NYC
When: May 25th, June 29th, and August 31st at 8pm (different line up every month)
Check out The PIT for more info!
Here's a little taste of what's to come…