I don't know about you, but I love me some flashbacks of my youth. Anything from finding slap bracelets in stores to watching the awesome PBS Digital Studios of Mr.Rogers Remixed gets me going. One of our favorite character comedians, Jenn Dodd, has come up with a nostalgia series of old TV show theme songs like "The Facts of Life" and "Three's Company". This bizarre blend of character comedy and theme songs makes me a happy lil kid in the YouTube candy shop. I can't wait to see what song she'll do next.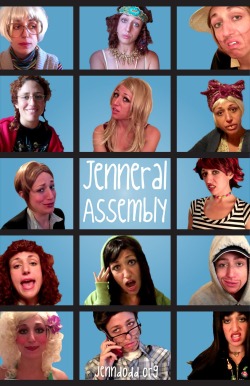 Check out Jenn Dodd's videos here.
***She takes recommendations of TV show theme songs. I'm waiting for "Charles in Charge".