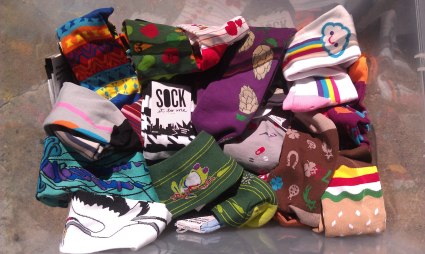 I've been to Seattle on several trips to visit family and have always made a pit stop to stock up on awesome socks at The Sock Monster store in Wallingford, WA. A cute little store no bigger than a studio apartment in NYC, The Sock Monster is filled to the brim with a wide variety of socks for ANY type of person. Recently, I went online to look for fun socks as gifts for friends, I discovered that The Sock Monster has an all new ONLINE SHOP!

The Sock Monster is definitely Munchies approved!
Most socks are $10 or less and include the range of ankle socks to thigh highs. Includes fun holiday themed socks for those who want to be festive with their feet!