On June 21st, 2004 "I've Got Munchies" premiered on Manhattan Neighborhood Network! 10 years later, "I've Got Munchies" is bigger and better than ever with top New York City comedians and yummiest munchies recipes made by our stoner friend Mary Jane! We can't wait to celebrate 10 years of success!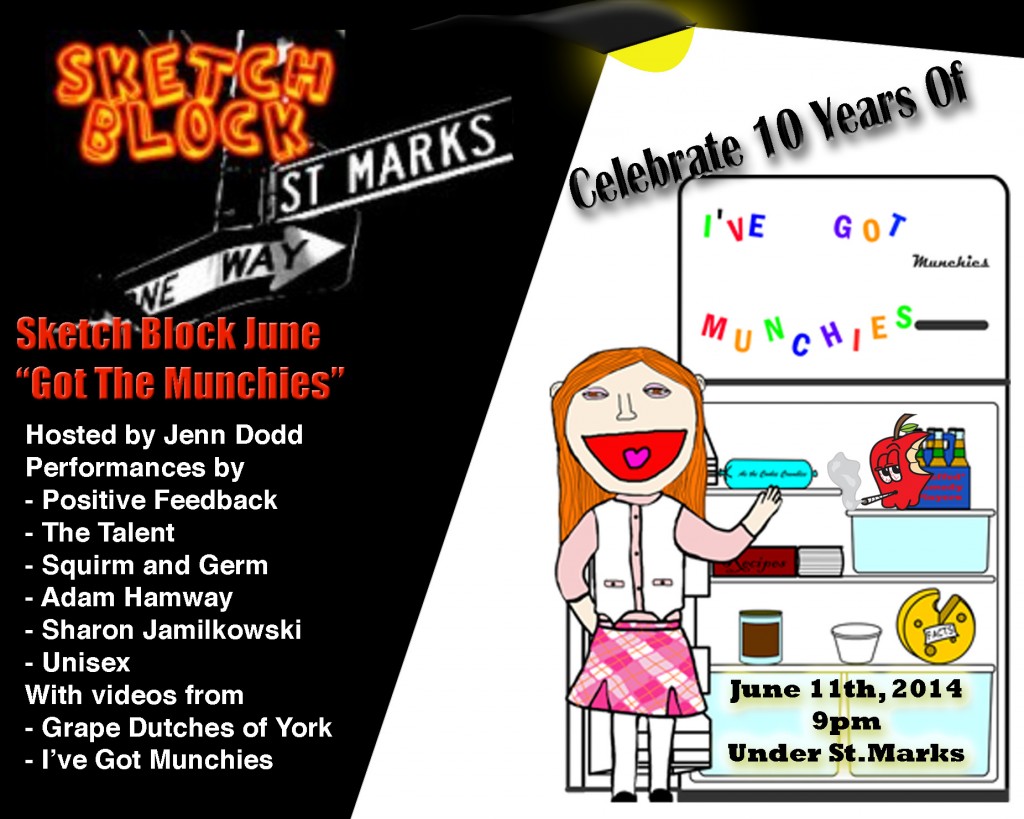 Come party with us at Sketch Block NYC presents "I've Got Munchies" 10th Anniversary Party!
Where: Under St. Marks, NYC
When: Wednesday June 11th, 2014 at 9pm
Who: Your Comedy Friends at I've Got Munchies
Oh and there's a raffle for some sweet munchies gear and snacks! So come party, laugh, drink and even get some munchies with us!
Also on June 9th, 2014 an ALL NEW 10th Anniversary episode of I've Got Munchies airs on Manhattan Neighborhood Network at 11pm (also released on Youtube and FREE on iTunes).